What is Concrete Grinding?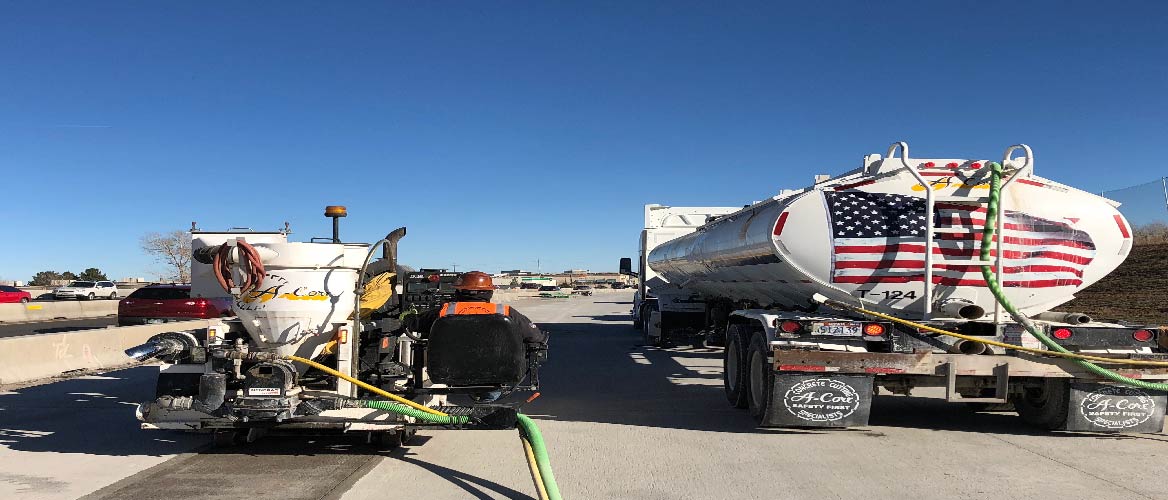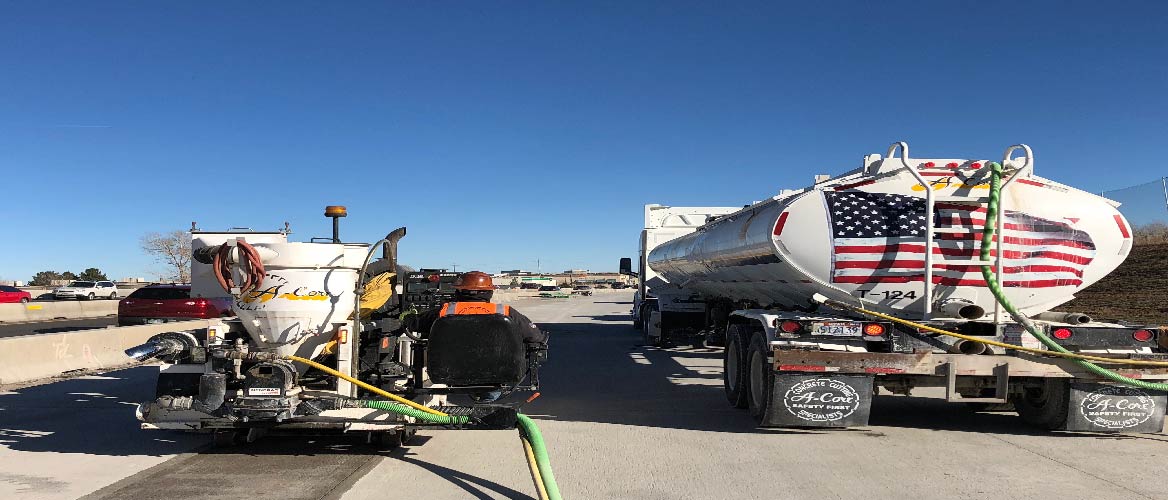 Concrete grinding is a means of preserving pavement by removing surface irregularities and imperfections. This sometimes includes concrete leveling to make the surface more durable, or the use of a concrete grinder to smooth a rough surface.
Roads absorb a lot of wear and tear over the years. Relentless weather conditions and constant pressure applied by heavy, high-speed traffic can weaken and damage concrete surfaces. Imperfections created during construction can also lead to potholes, cracks, and other road hazards that over time degrade both ride quality and safety. Concrete grinding is a type of concrete crack repair that can fix most imperfections in concrete and pavement, providing a safer environment for users.
Advantages of Concrete Grinding
Grinding concrete can lead to several immediate benefits to ride quality. Besides being more cost-saving and time efficient than other pavement preservation techniques, concrete grinding's additional advantages include:
Good as new. Concrete grinders provide a smooth surface that is often comparable to brand-new pavement.
Less noise. Longitudinal texturing has been found to provide a quieter driving surface, which benefits drivers and residents that use the driving surface.
Better skid texture. Grinding enhances surface texturing, which in turn creates heightened skid resistance, providing safer driving experiences.
Reduces accident rates. Fresh texturing helps vehicles, even ones with balding tires, to gain better purchase on a road when they brake suddenly, resulting in less accidents.
No weakening of material durability. A road can experience repeated concrete grinding treatments without compromising the integrity of the pavement material. This provides longer spans of time between necessary road replacements and keeps construction time and traffic to a minimum.
A-Core Takes Concrete Grinding to the Next Level
As one of the nation's foremost concrete grooving and grinding companies, contractors have entrusted A-Core Concrete Cutting Specialists with challenging construction projects in regions spanning the U.S., such as Arizona, Colorado, Idaho, Montana, Nevada, New Mexico, Utah, Washington, and Wyoming. Private contractors, state governments, and homeowners have come to rely on us for a wide range of needs. We take them all on with the same drive and proficiency, no matter how complex or simple the job.
For example, we provided all the grooving and grinding for the Hoover Dam Bypass, a 200-foot bridge spanning the Black Canyon almost 900 feet above the Colorado River. And when the Utah Department of Transportation approached us to spearhead the massive I-15 CORE Project, our teams were able to deploy our rapid-response vehicles and concrete grinding machines to complete the job well before the deadline and comfortably below budget in what the Utah Department of Transportation has called "the fastest billion-dollar highway project in U.S. history."
As concrete grinding contractors, we tackle every project with equal enthusiasm. Our highly skilled teams of professionals are equipped with the latest concrete grinding equipment, machinery, and vehicles to get the job done. We have decades of experience that help us to evaluate the many different approaches to a project and tailor a solution based on your needs.
Request a Quote for A-Core's Concrete Grooving
Since 1974, A-Core has offered the nation's leading concrete grinding, concrete grooving, concrete drilling, and other concrete cutting services. We take on construction challenges from every industry and region. Contact us to request a bid today.